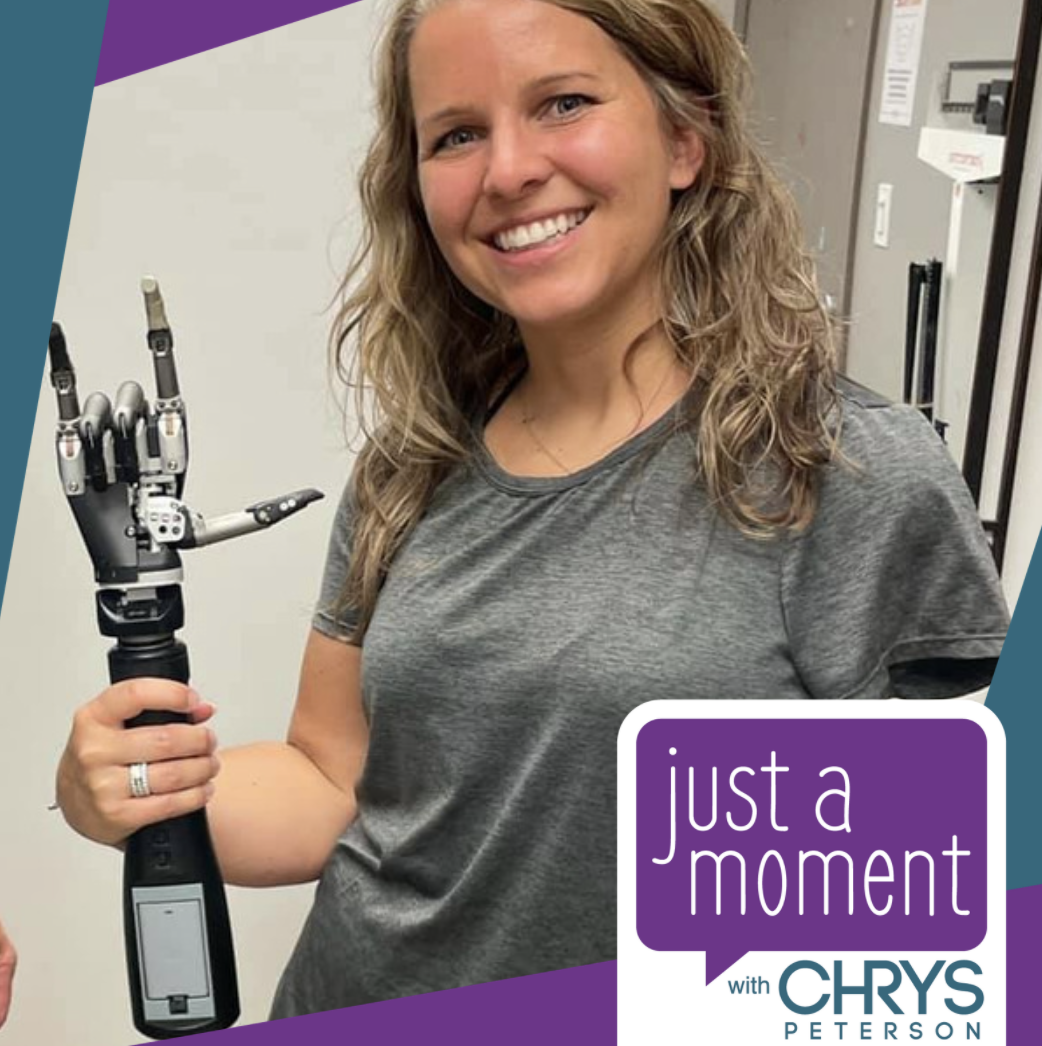 Podcast: Play in new window | Download (Duration: 58:09 — 66.6MB)
How do you find the fortitude to overcome life-changing traumas?
When I tell you that this episode of Just a Moment is about the moment when a young mother of four needed to have her arm, shoulder, and part of her collarbone amputated because of cancer, you might think that was enough trauma for one woman's lifetime. But Amy Remer's story begins with a series of other gut-wrenching, life-changing moments that will break your heart. And then, Amy's spirit will make your heart soar as you hear about her triumph over every challenge she faces.
If you find yourself inspired by Amy's story like I am, you should follow her on Facebook at Amy's Army.